Αυστρία/Austria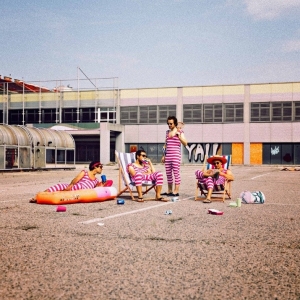 "Sketchbook Quartet" is a Vienna-based post-jazz group. The group consists of four young musicians who share their interest in the modern creative improvised sound.
The unorthodox instrumentation and elaborated compositions combined with their synergy for drive and passion guarantee a young, fresh and vibrating sound
The quartet approaches jazz from a completely different direction, which – in its broadest sense – can be attributed to post-rock. The music is all about the mood and atmosphere, creating tension that is constantly increased, until it finally reaches its climax with a big bang. Marked by an abundance of warmth and beauty, the music of the quartet hits a captivating tone of jazz that invites the listener to immerse into the music and drift through the sonic events.
Leonhard Skorupa – saxophone, clarinet, compositions
Andi Tausch – Guitar
Daniel Moser – Bass clarinet, FX
Hubert Bründlmayer – Drums